Our Product Brief
Traditional games that are reconsidered through materials and design to offer an elevated recreation experience.
Quality, Sustainable
Materials
Feel Good,
Cause-Worthy Appeal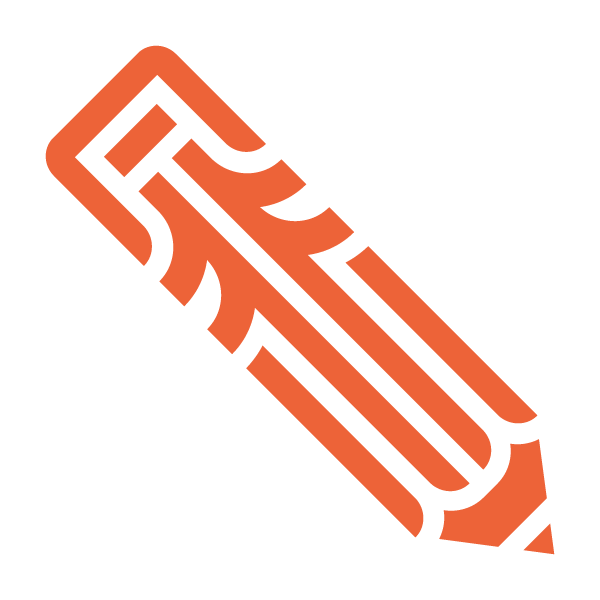 Branded Games
Select products can be custom crafted to align with your company's logo and branding
Start Your Order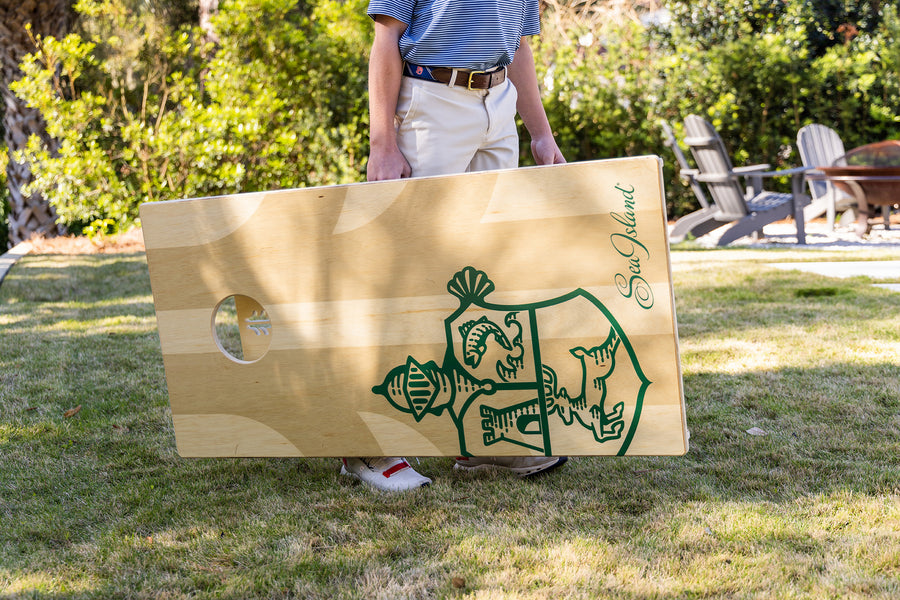 Bags & Boards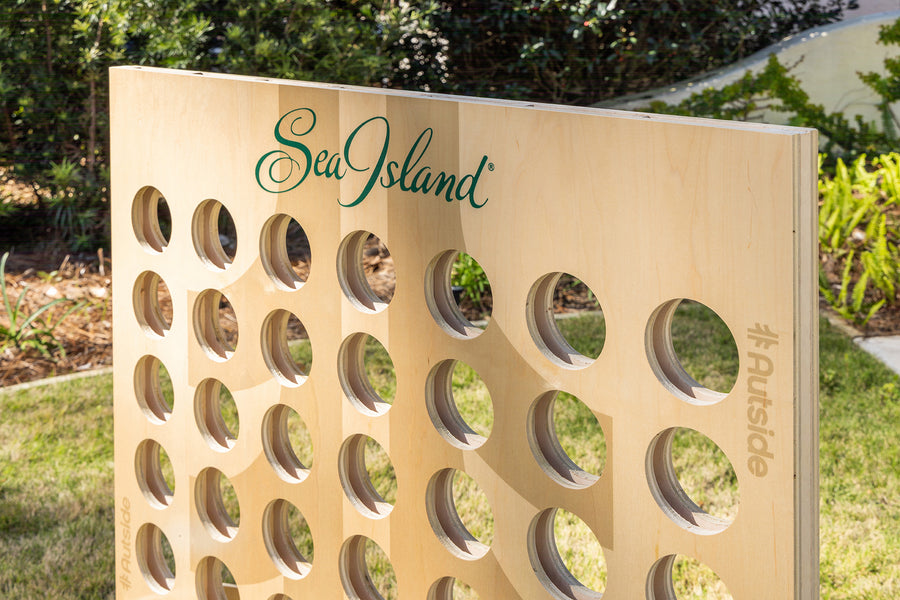 Enormous Four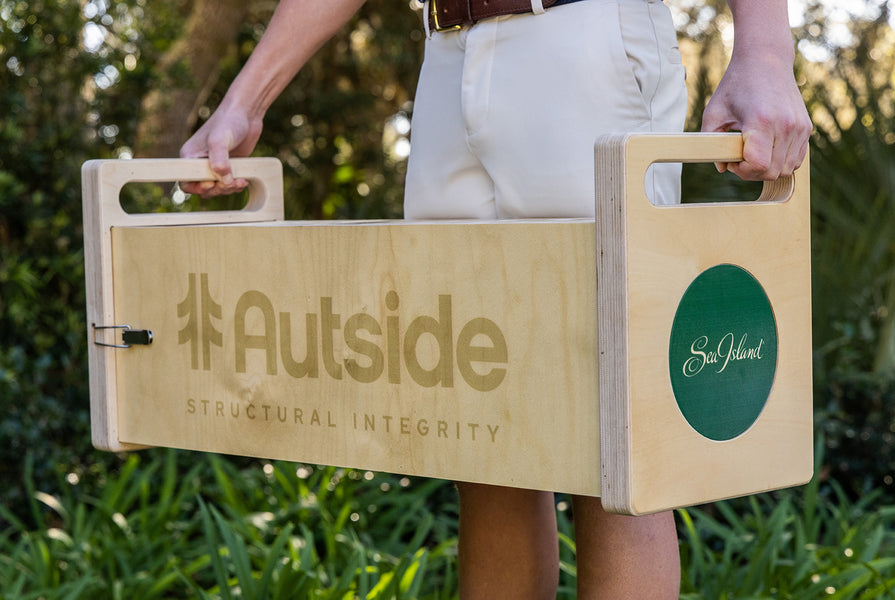 Structural Integrity
Built for Durability
Yard games with quality outdoor materials that go the distance.

TIER 01 - SOLID
Treated Birch Plywood
Great for outdoor play, but storing required in wet or rainy conditions.
Treated Birch Plywood

TIER 02 - SUPERIOR
Marine Grade Plywood
Optimal for wet weather but also recommended storage.
Marine Grade Plywood

TIER 03 - SUPREME
All-Weather PVC Plastic
Perfect for fully exposed outdoor spaces.
All-Weather PVC Plastic
Our B2B Customers
Our products appeal to a diverse group of outdoor recreationalists. Explore the categories below to learn more about our corporate and community sales offerings or fill out the form below to get in touch.
Master-Planned Communities
Our Process
Enjoy an effortless ordering experience with a collaborative design process yielding beautifully branded product designs.
01
Tell Us About Yourself
Tell us a little about your industry and the products you are interested in
02
Place Your Order
We'll send you an Order Matrix to see a real-time quote and begin your order.
03
Design Collaboration
Once we have your logos and branding guidelines, we'll create customization options for the games you've chosen
04
Approval
Review your customization options and sign off on your final choices
05
Production and Shipping
We offer both traditional shipping solutions as well as LTL shipments for larger orders with multiple products
06
Activation
Our activation kit includes both physical and digital items taht you can use to promote your partnership and autism support.
Kind Words
SIMPLY AMAZING
Autside is simply amazing. Their games are exceptional, finely crafted, and their branding and customization program is unbeatable. Their social mission to assist the autism community is both crucial and uplifting to University Partners as a whole. Furthermore, we have observed firsthand how our residents are passionate about the cause and Autside's goods.
Troy Manson, Principal, University Partners
UP TO THE CHALLENGE
Our whole team appreciates these high-quality lawn games because they not only look great – they are up to the challenge of our daily wear-and-tear.
Sandee Williams, Sea Island's Activities and Programming Manager
ENDLESS FUN
Outdoor games built to last for hours of endless fun. These products make you want to play outside.
- Good Morning Texas
ENGAGING & MEMORABLE CORPORATE GIFTS
As we're looking for ways to stay connected with clients, Autside products offer an engaging and memorable way to achieve this goal while also giving back.
Brian McFarlane, VP of Business Development at Rogers-O'Brien
Some Great Clients